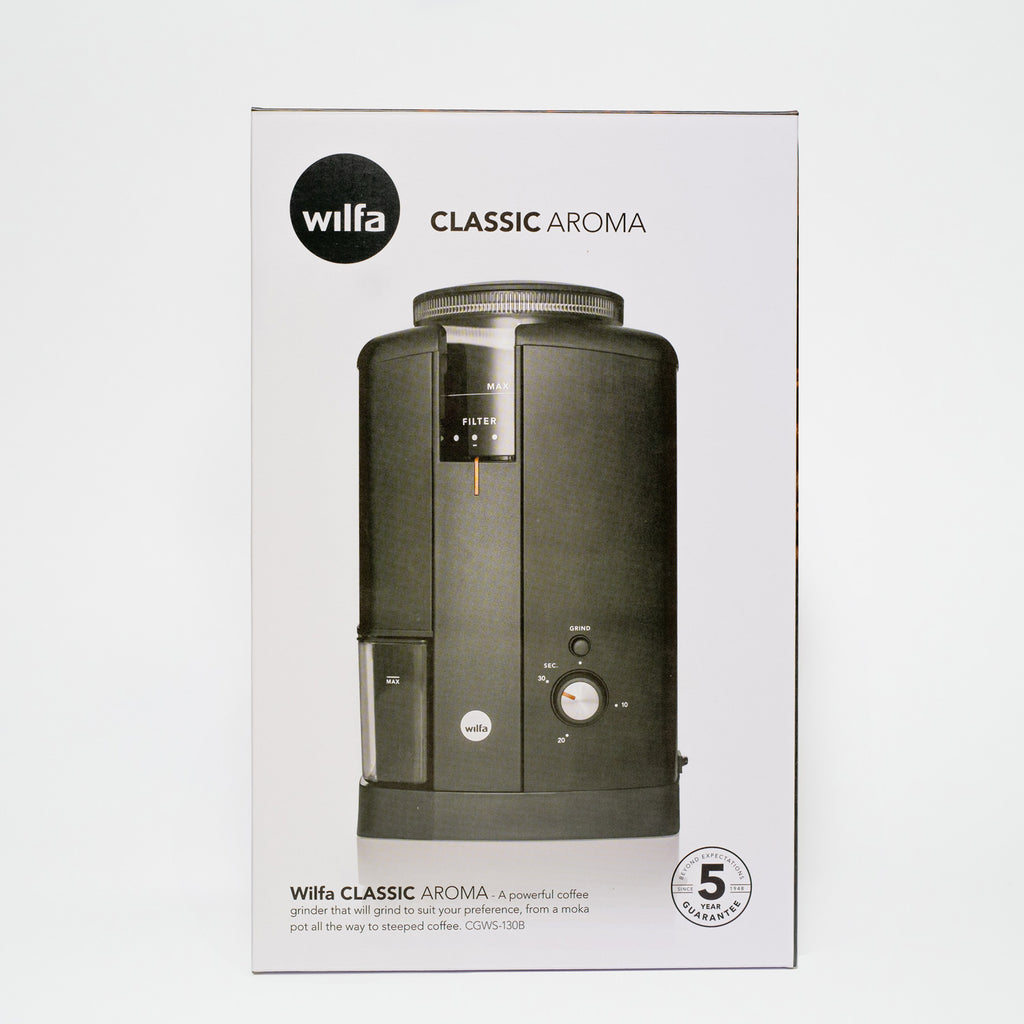 Wilfa Svart
The Wilfa Svart Aroma is a professional electric coffee grinder that combines stylish design, great build quality at an accessible price point. The Wilfa Svart grinder ensures you can create cafe-quality ground coffee at home or in the office.

£120.00
The Wilfa Svart grinder is the ideal choice for upgrading to the convenience of an electric coffee grinder. We all know that grinding freshly roasted coffee on demand, is better than buying ready ground coffee. The Wilfa Svart coffee grinder helps you significantly improve your coffee game. We cannot stress enough how purchasing a coffee grinder will be the biggest leap forward in improving your coffee at home that you've ever made!

The Wilfa Svart grinder is great value, has a small footprint and is easy to use for most brew methods. However, the Wilfa Svart grinder is not intended for use with espresso machines. We can get great brews from the grinder for French press, Chemex, metal and paper drip filters, Aeropress and moccapot.

Clear grind settings for different brew methods.
250G hopper capacity - UV protected.
Easy to use, stepped grind adjustment.
DC motor provides lower speed and less heat output.
Timer function.
Integrated cord storage.
Approved by the European Coffee Brewing Centre.
Dimensions (HxWxD): 28x17x13cm
Power: 130W
1-year guarantee.
See more