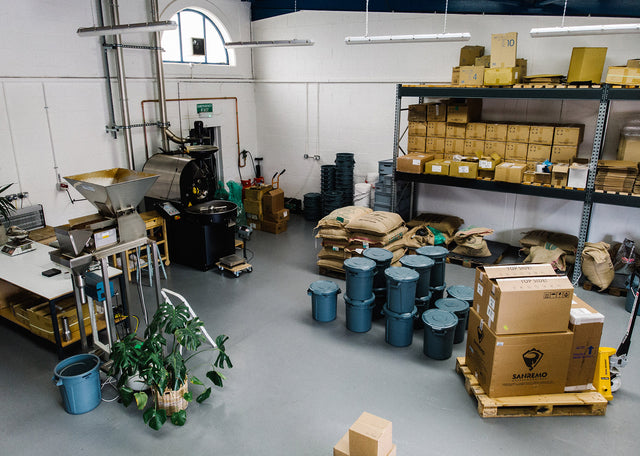 A Little About Us
Blending Room is a coffee roasting company based in Hull, East Yorkshire, comprising of five people; James, Katie, Jewels, Sam and Phil who have a collective 30 years' experience within the industry.
From our humble beginnings on Beverley market, we now source and roast our coffee for various outlets in the Hull, the Humber region, Yorkshire and North Lincolnshire along with continuing to provide customers across the UK with coffee through our webshop.
Our core skill set is roasting coffee, but we offer a full-service experience to all of our clients. This includes professional training in all aspects of the coffee industry, procurement of industry leading equipment for your cafe alongside installation as well as both preventative and reactive maintenance. In this area we partner with Sanremo, Victoria Arduino, La Marzocco, Mahlkonig and Marco.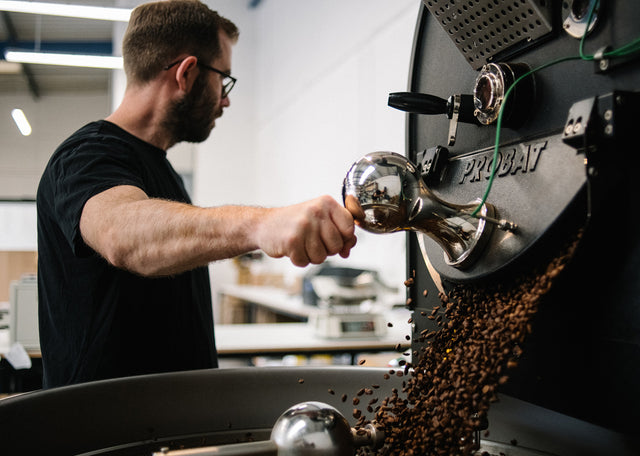 Primarily, being an independent East Yorkshire coffee roaster, means that we can show our customers the differences in flavour produced by coffee varieties, processing methods, countries of origin and seasonality. We use our Probat P12 series 2 machine to roast all the speciality grade coffee we source to their preferred, individual roast profiles. Using 12 years roasting experience and modern software packages such as Cropster, coupled with a strict quality control programme overseen by our Q Certified cupper, we craft single origin, espresso and bespoke roast profiles. Above all we aim to treat your roasted coffee with the respect it deserves.
Please do let us know what you think of our coffee and if you have questions, pose them to us here or come and visit us at our market stall in Beverley, Humber Bridge Market or at our roastery.
Meet the team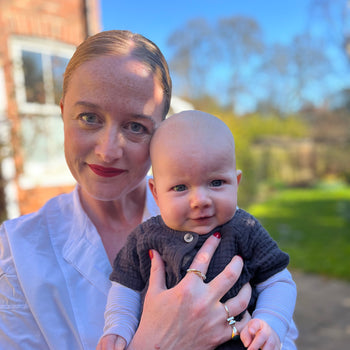 Katie Winwright
Roastery Manager
Katie looks after all the internal roastery operations. Katie is your point of call when you visit us.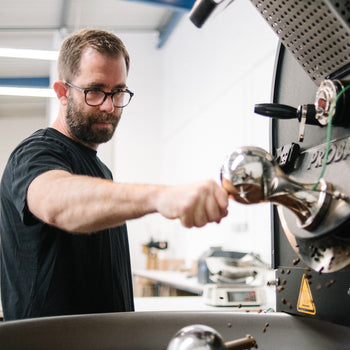 James Wilkins
Owner
James is the founder of BlendingRoom and started his life in coffee way back in 2000. He roasts all your coffee.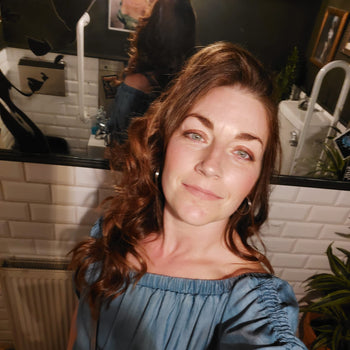 Jewels Simpson
Production Assistant
Jewels takes care of your coffee once it's roasted. Making sure that the coffee is packed and prepared for dispatch for our commercial and retail clients.