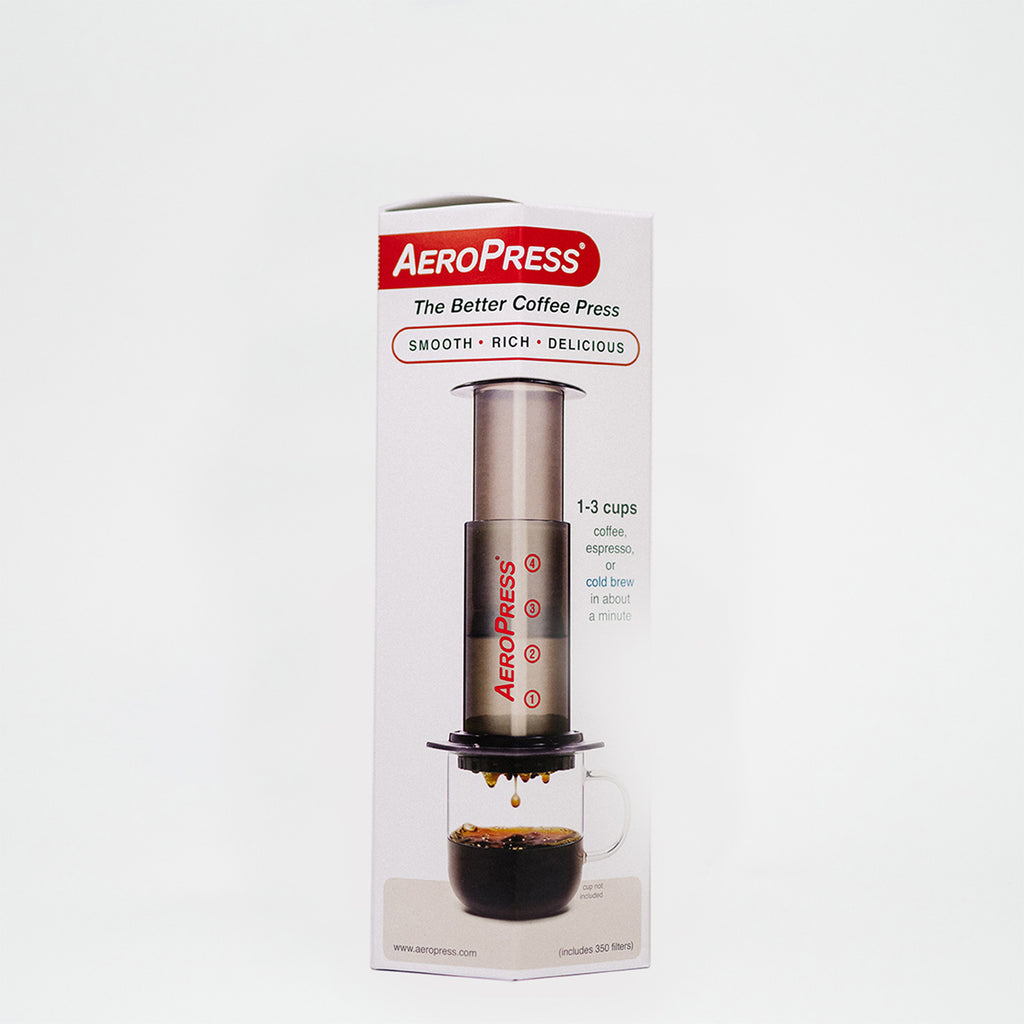 AeroPress
The AeroPress is one of our favourite brewers. It's simple to use, easy to clean and delivers consistently delicious coffee.
£32.50
Recipe

Below is a suggested recipe for your AeroPress.

1

Set brewer in standard position on a server. Don't rinse or preheat the brewer (it doesn't make any difference).

2

Place on scales and then add 11g of coffee and 200g of water, aiming to wet all the coffee during pouring.

3

Start a timer, and immediately place the piston piece into the top of the brewer, about 1cm in. This creates a vacuum to stop the coffee dripping through.

4

Wait 2 minutes.

5

Holding the brewer and the piston, gently swirl the brewer.

6

Wait 30 seconds. Press gently all the way.
The AeroPress is a revolutionary way to make the perfect coffee every time. It's so simple to use, that once you own an AeroPress you won't want to go back to instant coffee or using expensive coffee brewers. The AeroPress uses gentle air pressure which creates a smooth, rich flavour with lower acidity and without bitterness.

Other coffee makers drip hot water on to a bed of ground coffee which results in over extracting at the centre and under extracting the flavour from the edges. But the AeroPress brewing system results in uniform extraction for the ultimate in full coffee flavour. The AeroPress comes with full instructions for use; just add your coffee and water!

Features:

Brews smooth, perfect coffee every time.
Lightweight and portable, making it perfect for camping and holidays.
Micro-Filtered for grit free coffee.
Actual 'press time' is just 20 seconds.
Simple and quick to clean; there's no washing-up of fiddly parts.
Comes complete with 350 filters, scoop, funnel and stirrer.
Everything you need to make professional coffee at home.
*New silicone seal
See more