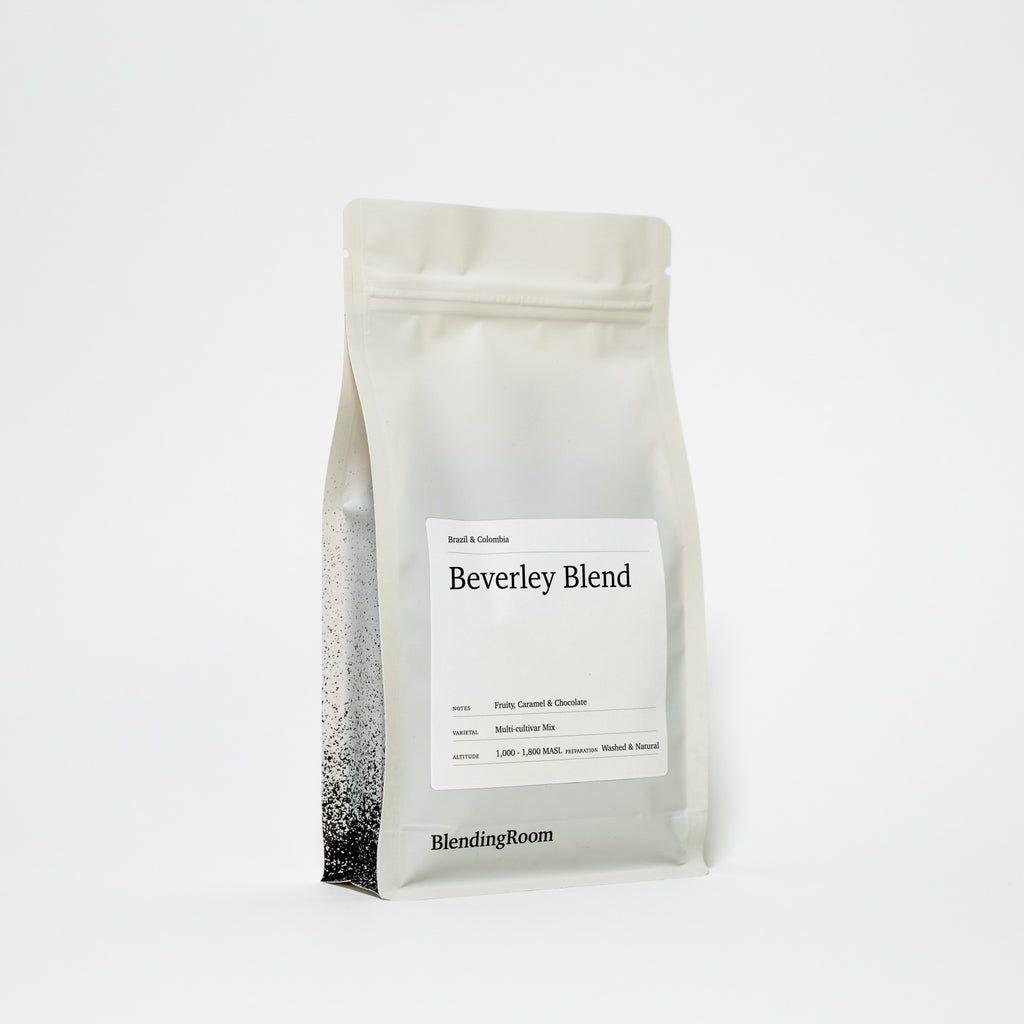 Beverley Blend
Fruit, Nut & Chocolate
250g — £7.50
SCA Score

84

Producers

Wagner Ferrero & Maria Vides

Altitude

1100 & 1800

Process

Pulped Natural & Washed

Varietal

Yellow Bourbon, Bourbon, Typica

Location

Cerrado, Minas Gerais & La Libertad, Huehuetenango
Roaster's Notes
When asked for an introductory coffee to our range, Beverley Blend tends to be the answer. Light roasted to express terroir but comprised of well balanced components, this coffee does middle-of-the-road exceptionally well.
Story
Beverley Blend is inspired by the market town in which our weekly market stall is situated, Beverley, East Yorkshire. We have tried to encapsulate the vibrant, youthful atmosphere of Beverley by blending two coffees to match. The current combination presents a fruity character that's well balanced in terms of acidity with a rounded caramel, nut and cocoa finish.

The Beverley Blend is a mainstay coffee at our stall. Do come by sometime, we're there every Saturday from 8 until 4.
See more