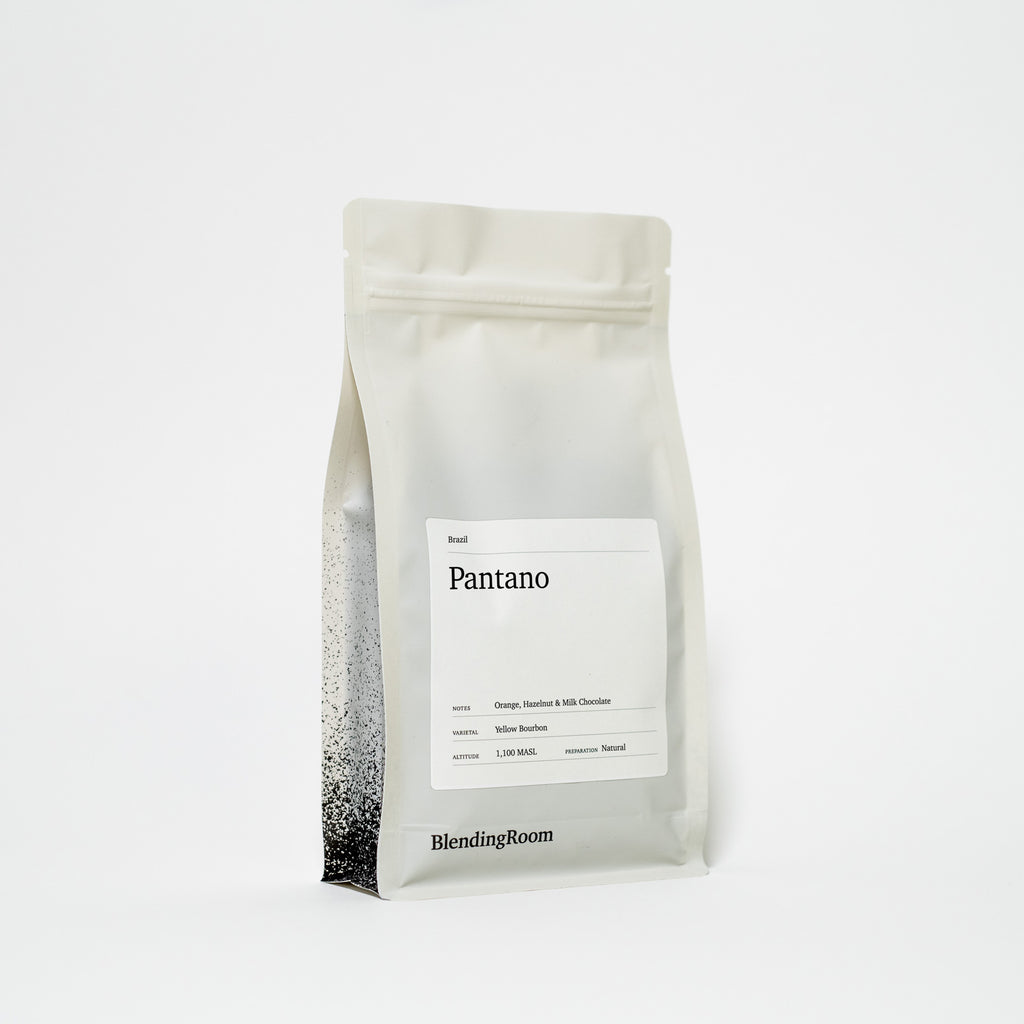 Brazil Pantano
Orange, Hazelnut & Milk Chocolate
250g — £7.50
SCA Score

84

Producer

Wagner Ferrero

Altitude

1100

Process

Pulped Natural

Varietal

Yellow Bourbon

Location

Cerrado, Minas Gerais
Roaster's Notes
I have been buying coffee from this farm for 9 years now. Without fail, Pantano has delivered excellent coffee year-on-year. The Yellow Bourbon varietal is such a versatile coffee, suitable for all methods of brewing and a shining example of everything Brazil can offer.
Story
Brazil Pântano is located in the Cerrado close to the city of Patos de Minas at an altitude of 1,150 metres and covers a total area of 550 hectares. More than 300 hectares of the land are allocated for permanent natural forest reserves, which is six times more than the legal requirement under Brazilian law. The farm has over 200 varietals, most of which are in experimental production, and is working closely with the Brazilian Coffee Research Institute to experiment with processing and flavour.

The large red cherries are picked and separated in the post harvest process. The skin of the cherry is removed and most of the mucilage as well. These sticky beans are then laid out to dry on African style raised beds, where they are frequently turned over to allow even drying for 10 - 14 days. This process means there is reduced need for water but also gives in the cup a more prominent acidity but still with the full smooth body known in Brazil. We have been sourcing this coffee for 9 years and each year we find the same quality of coffee in the cup.

The farm uses precision agriculture with maintaining soil health, by using GPS information when applying nutrients. The application is performed using a spray that has an ionic charge so it attaches to the coffee leaves and reduces the amount lost and wasted which maximises impact. Pantano is also using honey based insecticides that aren't harmful to the environment.

The farm supports a local school and also funds various training schemes and courses for its staff as well as providing full health care. It is also certified by the Rainforest Alliance meeting social, economic and environmental standards.
See more