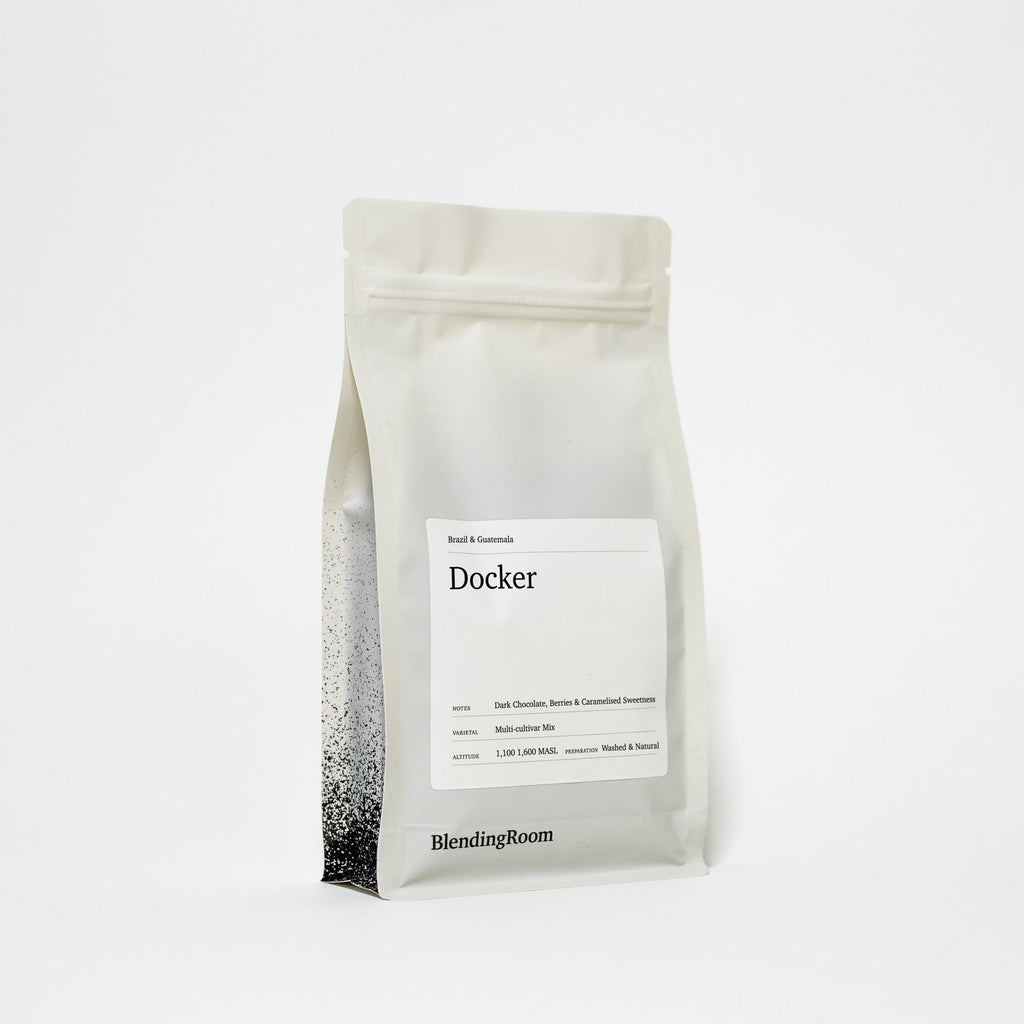 Docker Prepaid Fortnightly 3 months
Dark Chocolate, Berries & Caramelised Sweetness
250g — £54.00
SCA Score

83.5

Producer

Wagner Ferrero & Maria Vides

Altitude

1100 - 1800

Process

Natural & Washed

Varietal

Yellow Bourbon, Bourbon & Caturra

Location

Minas Gerais & La Libertad
Roaster's Notes
This blend is designed for those people who enjoy a more developed coffee. That is, a coffee which feels fuller in the mouth, displays a less prominent acidity and has more traditional flavour characters. It's a classic coffee, intelligently executed.
Story
Docker does exactly what the name suggests; be fit for those who work on the docks! Joke.

This blend is an intelligent attempt at roasting a coffee in a more traditional way. That is, to reduce acidity, increase body and caramelise sugars, whilst maintaining as little 'roast character' as possible. For those of you who want a well sourced, ethical coffee, with a 'classic' flavour profile, this is the one for you!

The current components are sourced from La Bolsa, Guatemala and Pantano, Brazil.
See more